Interest rates fluctuate and are impacted by economic data, inflationary pressure, the stock market, the federal reserve, geo-politics and other global events. Therefore, you may have questions as to whether now is the right time to lock in that rate though. I am here to answer those questions.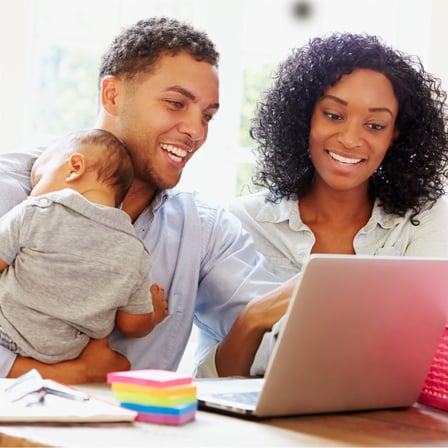 Below are four questions answered that will help guide you as you decide when to lock in your interest rate.
1.What is the most common misconception about locking in an interest rate?
Sometimes buyers think that if interest rates go lower after they lock in their rate they can get the lower rate with the same lender. That may not be the case. Once the borrower locks in their rate, the lender simultaneously locks in that amount of money at that rate within the mortgage-backed security market. It is a commitment on the buyer's part. If the rates go higher they are safe, but that doesn't generally mean that they can get a lower rate if they go lower.
We at Vault Mortgage Group offer a float down option, which means if there is improvement in the market, the borrower can exercise a one-time"float down" (i.e., lower rate) option.
2. Is there a "right time" to lock in a rate?
The time to lock will depend on individual circumstances and the borrower should work closely with the lender to make that decision. A borrower may consider waiting to lock in a rate until there is a ratified contract, however. It should also be noted that interest rates may change because they are tied to the mortgage-backed security market, which can be just as volatile as the stock market.
3. How long is the timeframe someone has for when they can lock in a rate?
Typically, a buyer will have a 30, 45, 60 or 90-day option. With the recent addition of Know before You Owe in October of last year, there are more documentation review timeframes and requirements that have to be met along the way. Buyers cannot lock in a rate and close three days later, for example. The rate has to be locked, then it goes to underwriting and after full loan approval, then the closing disclosure happens and then the borrower signs the final loan documents. As a general guideline, you'll want to have your rate locked in at least 15 days before the final closing date of your loan. The most common lock-in periods are 30, 45, 60 and 90-day lock commitments. The best pricing for any given rate is when you are within the 30-day timeframe. If you lock-in your rate 31 days before your close date, technically you'd be in the 45-day lock commitment. The longer period you have, the higher the rate will be. A 45-day lock commitment carries a higher cost than a 30-day lock commitment, for example. So from a cost perspective, most of the time, it makes sense to hold off until you are within the shorter lock-in period. An exception may be if your home is under construction. Then you may consider a 90-day lock if you believe rates are going to go up.
4. What happens if the rate lock expires before closing?
The lender may extend the lock. If an extension is not possible, the buyer would pay the current market rate, which can sometimes be higher. To avoid this scenario, we encourage you to work closely with your loan advisor to ensure all documents are submitted in a timely manner. Being responsive and communicating frequently with your loan advisor is critical.